Hi Guys? How did the past weekend go and what are the plans for this weekend ? Do let me know.
Tell me one 90's trend that has not made a comeback? From Flared pants to Chokers,everything is here. And I am loving 2017 because of the cool styling of these decade old trends.
This time,its a fabric that's as soft as a baby's butt and that makes you look like a million bucks. Yes,its Velvet. Velvet is on rage. I cannot tell you how luxe velvet makes you look. And whats better is, its no more a staple piece in a rich lady's closet,it can now be yours too. So why not look boujee when you're broke.
When we hear velvet,the two things that pop into most of our minds is. 'Winter Wear' and 'Luxe Wear'. This is now a myth. Light weight velvet that is being used in our clothing is much lighter than what it was years back. Technology upgradation affects clothing too,guys. So wear it all around the year,because though its not as light as cotton but not uncomfortable too. And Come On? Does cotton make you look like a queen? Velvet does. And the second one,Luxe wear? Not at all. Brands like AND,H&M and Vero Moda are killing the game by giving us such beautiful velvet pieces within the 3000 limit. So why fear anymore? Get your hands on the lastest velvet pieces and make those people go 'Wow'.
Velvet is found in several types as not everybody knows. Some which are normally used are- 1) Crushed velvet 2) Embossed velvet 3) Plain velvet 4)Lyon velvet 5)Pile on Pile velvet etc.
Its such a beautiful fabric that it's mainly used in pretty dresses and gowns or in formal pants and blazers. But what I got for myself is the minimalist version, a crushed velvet top from H&M. I owned velvet when I was a toddler and I remember passing it onto my sister later on. A pretty violet velvet dress. But now,what I wanted for myself was to create a more fashion forward look. This rose gold crushed velvet piece was ethereal, shinning like stars on the hanger. I was in love with the color. Though I had planned to get a velvet dress,I ended up buying this top which was completely worth it. The material is so soft,thats what is best about velvet. So Soft! The slip-on-shirt or layering trend is going pretty neat now. So I paired this rose gold kinda tank top with a white basic t-shirt underneath and a pair of dark wash jeans. One of the casual looks that most celebrities dig is such minimalist looks with a pinch of glamour. For footwear,I chose slides. I cant tell you how much I am enjoying my black fur pair,so comfy. I also had a pearl necklace on,since the neck was pretty bare. Went for bronzed skin and mauve lips to add that lusciousness to the lux look.
As per how velvet has been around this year. I remember spotting Gigi Hadid in this class apart full suit piece in red velvet. This was in Max Mara F/W 17′ collection. The whole Collection was adorned with velvets.
I also loved the navy blue velvet set from Gucci F/W 17′ collection. Dark colors and velvet is one of the best combos.
Fall is here and what you need to do right away is get yourself a velvet piece to rock the fall all way through. I saw this beautiful red velvet dress from stalkbuylove. I will link it below for you. Its one of my personal favs and I highly recommend it.
As per mix and matches. If you are fair skinned,go for dark velvets and if you are duskier,try to go for crushed velvet in browner and pinker tones. If you're pear shaped,go for velvet on the top,like a top or even a dress which is velvet but is flared down. If you're apple shaped,try a velvet pant,its not a common thing,but is sure an eye-catcher.
Some suggestions-
Velvet in anything and everything looks great.
(Click the pictures to get redirected to the website directly)
1)
2)
3)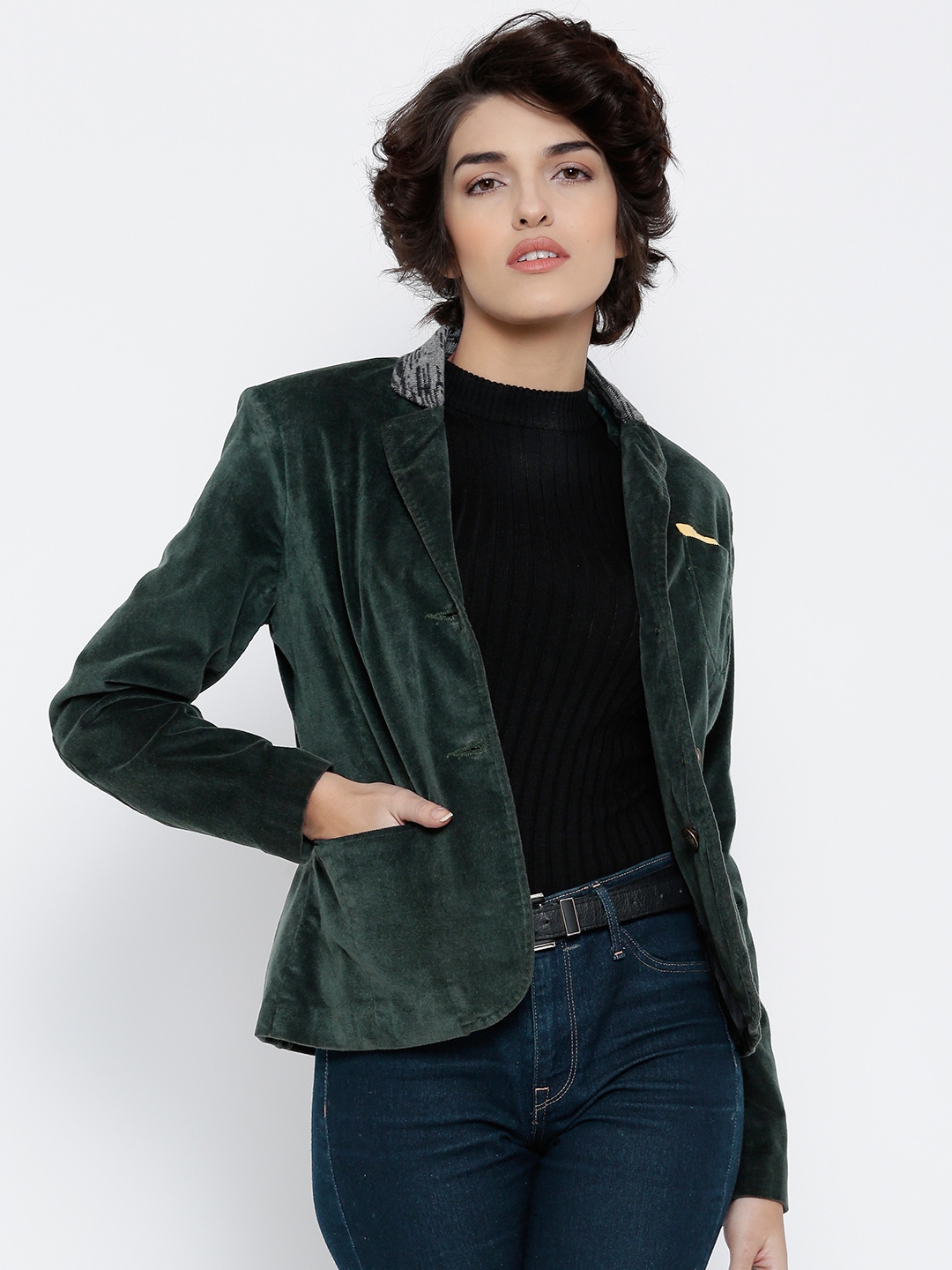 Do you plan to look all luxe this fall? Do let me know if you end up purchasing anything velvet item.
Details-
Velvet top- H&M.
White basic tshirt- Forever21.
Jeans- Jealous21.
Sunglasses and slides- Thrift buy.
Lots of love! 💞
I hope you liked it.