Hello peeps! How're you guys doing? I am back in Bhubaneswar for a month. I got done with my first year and still wondering how fast time fled away.
So as The Trend Zealot, I have planned to share the Fashion Trends of 2018 with you across sections and had pretty much planned to start with the clothing trends but since I still don't have all the pieces yet. Let's start with the bag trends most of which I have in my stack right now.
If you're planning to invest in some bags and are wondering of which bags are in trend for this year. Let me help you out. I am listing down below the hottest bag trends that were mostly seen in the spring and summer collection on the runways. While brands like Gucci have brought rage through their fanny packs that are here to stay till for quite some time and then are brands like Michael Kors that have brought in some bizzare versions which are not for the everyday person. While all of these trends are one of a kind, find your one in line with your personal style and occasion to ace the perfect look.
Straw bags : Straw bags have been here for quite some time now, majorly flourishing during 2017. The great news is designers still displayed colorful and patch work straw bags this season. A fun addition to the normal basic straw bag was seen on runways. For people who are still clueless about this trend. Believe me, straw bags are fun and beachy and they look super laid back yet Pinterest worthy in pictures. If you're traveling this summer, you just can't miss this piece. Straw bags are a must and it will elevate your travel outfits to another level of wanderlust. They look best styled with colorful, flowy and beachy outfits if you're travelling. If you're a person who loves the country vibe, this bag is a must have. Here's the one that I got from Holii a month back, it was quite a splurge but it is all worth it. It has this pink border across it with buckle detailing which makes it just the perfect dupe for luxury straw bags.
Pieces to shop :
Plastic/Clear/Vinyl bags : As we keep getting messier, clear bags is fashion's ultimate way to set us right. Vinyl and see through material were some of the major head turners this season. Even if you're not into runway fashion, you couldn't have escaped seeing this on Mallika Arora Khan. While its cringy in clothing and not all can bend towards it. An easy to way incorporate the clear trend are clear bags. A clear bag is quite a statement unless you have a murder weapon to hide in your purse. Pardon me, PLL is taking over me. I got this clear bag from Forever21. This is not the most easily available bag but fast fashion retailers normally stock it. I love the monkey pattern on it and the cotton rope handles it has. It's such a quirky piece and is perfect for the college girl.
Pieces to shop :
Fanny packs : If there is something that reminds me of my childhood travel days, its fanny packs. Because fanny packs was the thing in 90s not only on runways but also you could see tourists and uncles jogging in the morning wear them. Because fashion is not what everybody is interested in but utility of fanny packs spoke for itself. It has made a great comeback and I am glad to be able to experience the feeling of a bag attached to the body.While some brands stuck to the basic colors and variations like Alexander Wang and Prada. Some brands added twists to it like Balenciaga with brights colors and loud logos. Gucci had its own oval version of it which is the most seen fanny pack on influencers across the globe. A fun fanny pack can actually be a pretty useful bag that will also look trendy and will add a different feel to your outfit all together. I got mine from a local luggage store. What's also a variation of the same trend are cross body bags and belt/bum bags. I don't think you need to buy all different sorts of bags. The cross body bag look can be easily fetched through the same fanny pack just by changing its position. Have a look at how Kendal Jenner did it.
Here I also show you how you can style your normal small bag as a diy bum bag by adjusting its straps to fit your waist. One trend sorted without kharcha.
Pieces to shop :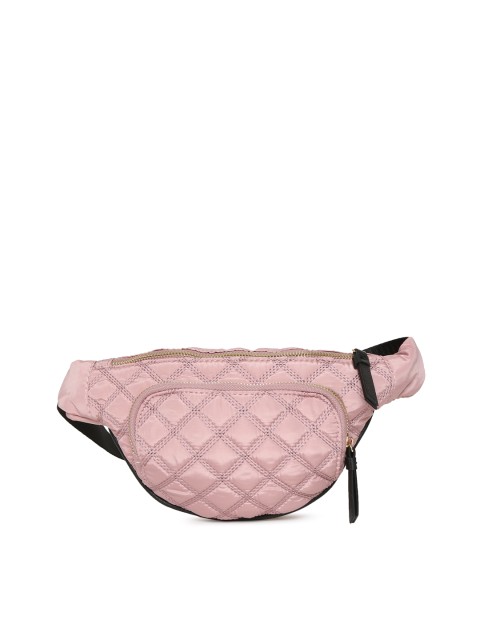 Fringe Bags : Fringe is something that is always a favourite for designers as it adds texture, shape as well as a feel to anything. While 2018 is all about going out loud with textures, fringe was widely seen across the retail industry. The one I own is 2 years old but hey, trends keep coming around. This is not a loud trend and in comparison to other ones, you guys are more likely to own this one or atleast try it. Fringes add such drama and fun to something like bags and are a great way to upgrade to a trendy piece that doesn't make you step out of your comfort zone. Easy peasy, lemon sqeezy!
Pieces to shop :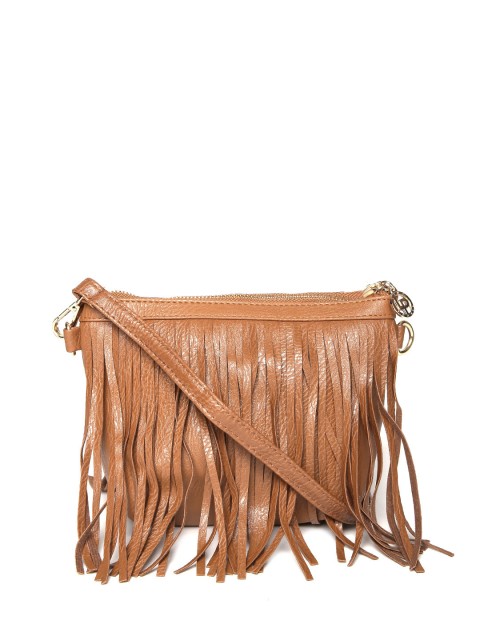 Bucket Bag/ Satchel bag: A unique trend that surfaced this year on the runway. Bucket bags are cute and their shape is eye-catching. We are used to seeing a normal shape but this year, designers focused mainly on unconventional shapes and sizes. Bags that were tini-tiny or humungous.
Fashion has always spoke to me through its simple rule.

'What is unexpected to the eye makes it to the runways'
While there are several variations of the bucket bag. Its not necessary to have a dupe of a luxury bag. This one was a bargain buy from commercial street. I got this two months back when I didn't even know about the trend but the shape of the bag called for me. It sinches towards the top just like any other bucket bag but has a flap over it like a satchel bag. For me its a fusion of both.While playing with a unique shape, sticking to a basic color is what will make it easier to hold up the trend without looking crazy in day-to-day life. Mine is a dark brown with studs on it. This is just the perfect addition to your collection where it can even become your daily use bag.
Pieces to shop :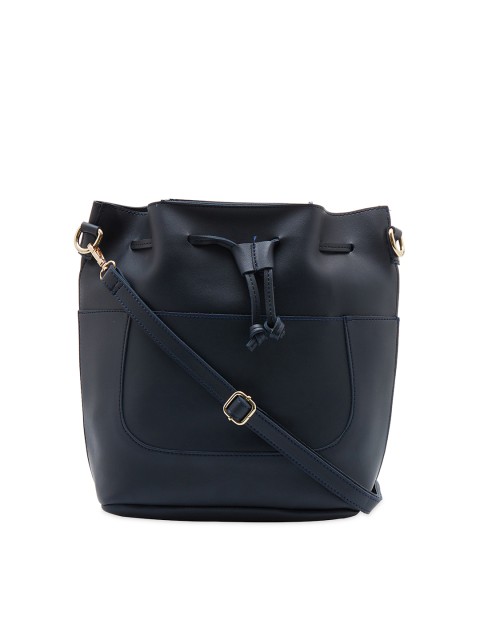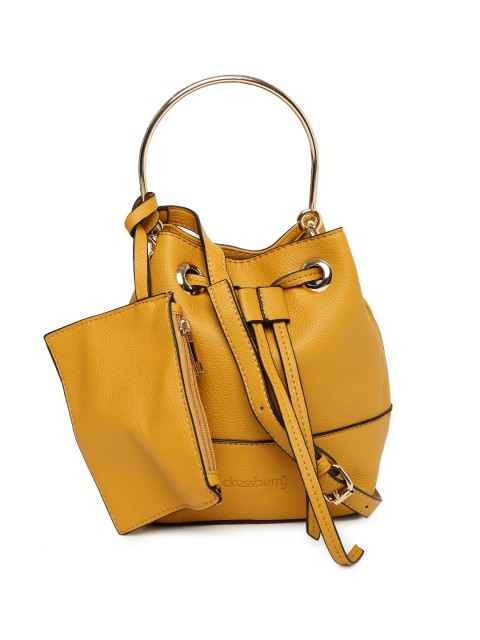 I hope you guys got an useful insight into the bag trends for 2018 and it influences some of your buys. Lots of love. Xoxo.